Why is "staycationing" such a big thing now and what's the big deal? Almost everyone is talking about it and coming up with great ideas to curate the perfect staycation. But in reality, how many of them actually pan out and are they as fun as a vacation? Also, what are the best staycation Fort Worth ideas?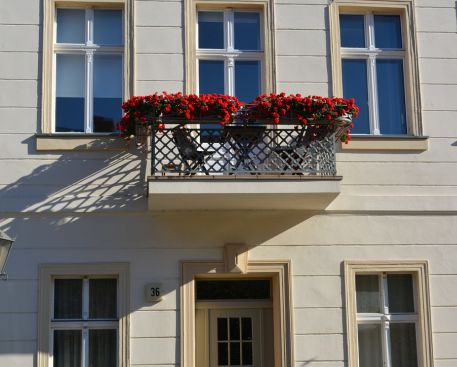 A Staycation Holiday
This is a mini vacation wherein you cannot take the time off to go somewhere out of city/state/country or have the financial aid to spend on a lavish trip. Perhaps you have a family obligation that is keeping you in town this summer, or maybe you have an important work thing that you simply cannot budge. So, does that mean you spend the entire summer sitting and rotting at home? No. It means you take a staycation! There are plenty of great places in Fort Worth that can serve as a mini-vacation where you won't have to spend much or travel too much either. If that doesn't sound ideal, what does?
Staycation: For Families
Before you brainstorm ideas, it is pertinent to write down the basics: are you single or a family with children? Because staycations for both are poles apart. In fact, staycation ideas for families are basically staycationed for kids. It is difficult to please every member of your family when there are more than 4 members and let's face it, while parents want to just relax and read a book, children want to run around and be entertained around the clock. The best idea staycation (Fort Worth) ideas for families is heading to an all-inclusive family-friendly resort with a kids club or other fun activities that is sure to keep the little ones entertained throughout the summer.
Staycation: For Adults
Pack a Gourmet Picnic Lunch
Do you miss the good old' days when you and your friends or family would just pack a gourmet picnic lunch and head out to Candleridge Park, or Fort Worth Water Gardens for a fun outdoorsy picnic? This is definitely one of the most idyllic staycation ideas when in Fort Worth, and since Fort Worth is sprinkled with many beautiful treasures like the Botanic Garden, you'll never run out of destinations. Carry along with a well-packed picnic lunch with all your favorite finger foods, a cozy blanket, and a bottle of chilled wine for a perfect day out with your favorites!
Wander the Farmer's Market
Rekindle the nostalgia from back in the day when you'd head out to the farmer's market with your wicker basket or canvas tote to carry fresh fruits and vegetables back home. There's no denying that online shopping has made life a whole lot more convenient but while on a staycation, make sure to take the time out to go places and not be cooped up at home all the time; it's a lot more fun than you'd think. Bring along your besties and sample local honey, nibble on cheese samples, smell fresh flowers and be guaranteed a big smile on your face by the end of it. Fort Worth has many amazing farmer's markets for you to tour so you won't run out of places close by!
Visit the Lake and Rent Kayaks
The perfect staycation in Fort Worth involves you staying by the lake, peppering your days with fun water activities! Whether it's Grapevine or Eagle Mountain lake, rest assured you're going to have the time of your life. Rent some kayaks for you and your family and indulge in some classic lakeside fun. If nothing, just don on your swimming costumes and sit by the lake for some kicks and laughs. Couple this with some cold drinks in a cooler or a fun picnic basket to really amp up the experience. Nothing makes a staycation better than some good old fashioned water activities.
Visit Local Amusement Parks
Lucky for you, Fort Worth has some great amusement parks! Head out to NRH20 or Sycamore water parks for an ultimate day of splashing and frolicking about with the family. Pack your sunblock and brace yourself for some exciting rollercoaster-fun! To make your experience even sweeter, throw in some cotton candy!
Book a Cabin
Finally, book a cabin or room in an all-inclusive resort for you and the family! This is the best way guaranteed everyone will have fun and is the perfect idea for staycationing in Fort Worth!