We know camping is a beautiful choice for a vacation when you intend to spend more time with family. That said, guidance on how and what to pack and prepare for camping can make your life simpler when to comes to planning for camping.
Here is a step-by-step guide that will help in your camping planning:
Decide on the camping site
The very thought of setting out for camping can be exciting. But, the selection of the camping site might be daunting. Besides, there comes in many factors like budget, time availability, facilities at the camping site, the time taken to reach the campsite, etc. Thus, it is important to consider all these aspects and filter the results that you obtain when hit family camping vacations near me in Google.
Finding a camping site
Country campgrounds will be mostly in national parks. If you have listed some places according to the choice of your family, the next task is to find out which one suits best for the current trip. Make sure that the camping site is: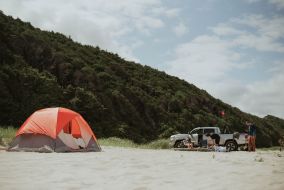 • Free from floods, lightning, or other natural hazards such as stone hazards or dried trees and branches
• Safe for families in terms of criminal history
• Equipped with bathrooms, charging stations, and water facilities
Packing the camping gear
Packing of camping gear depends on many factors – including the number of days, people traveling, and facilities available on the campsite. Here are some tips that help you pack for the camping:
• Camping tent, pillows, and blankets
• Extra pairs of clothes for children (you can add a pair extra for yourself too)
• Mosquito repellents and creams
• Foldable tables and chairs.
• A hard copy of campsite guides and maps (not always do the digital forms come handy, especially when you are amidst dense forests!)
• Rain gear, to protect from sudden drizzles
• Tent heater, in case you are traveling in chilly seasons (similarly tent AC for summer months)
• Portable power banks and chargers for your electronic gadgets
• Water purifiers and garbage bags (remember to leave only footprints and not trash!)
• Children's bedding
• Emergency items like multi usable knives, torch lights, batteries.
• Shoes, hat, sunscreen, comfortable clothing.
Planning for meals
Make your life simple when it comes to cooking at a campsite. Try to pack easy to cook and ready to reheat food items. Frozen foods, tons of bread and butter, jams and jellies, non-perishable snacks, ready-to-eat soups, noodles and meatballs, etc can help cut time on cooking while camping. Carry disposable and eco-friendly plates and utensils and drinkware.
Carry a camping cooler to keep the food fresh and to reuse any leftovers for the next day. Outdoor grills and camping kitchen equipment are available easily. In case the campsite trusts you with your campfire, then you should make arrangements for firewood. Preferably, you can opt for portable stovetops or check if the campsite already has barbeque arrangements.
Stocking up on water and medicines
Water can be essential in many ways during camping. Some campsites might offer water facilities while some might not. Calculate your requirements of water and stock up on it accordingly. The same goes for medicines and personal hygiene items. An extra pair of Biodegradable panty liners, tissues, and sanitary napkins will help in emergencies.
Make a plan of activities
Chalk out activities that you would love to get started with at the campsite.
• Are you in full-on love with trekking?
• Are there any swimming activities available?
• Maybe you can explore the area by treasure hunt activities?
• How about adding a dose of fun with glow-in-the-dark toys with your kids?
• Love stargazing from around a warm campfire?
Well, while finalizing the activities, involve the ideas of your kids and spouse to make it collaborative. Also, taking the thoughts of people who already visited that campsite might help you understand what activities you can fit into your schedule.
Conclusion
In the holiday season around us, family camping can be the best choice to stay safe as well as to enjoy the vacation in the arms of nature. With good research right from selection of the campsite, arranging for camping gear and planning food and activities, while also taking care of safety and emergencies, camping with the family will turn memorable forever.