In this digital world, where technology engulfs the major time of our lives, the best way to spend some time with your family and kids is to disconnect from everything and get in the exploration of nature. Everyone in the family, especially children, will welcome this break from their routine school schedule and other activities as they will have the opportunity to let their hair loose and just celebrate some time together as a family.
However, if you wish to take your family on a camping trip, it is not that child's play and needs plenty of planning. More preparation and planning are needed when camping with children and elders. Good planning is the task half done and this applies to camping research too.
So, in order not to turn the planning to be a challenging task, there are plenty of ways you can include your children and family in the planning that will make it enjoyable for them and you as well.
If you are searching for guidance Step by step to find the best family campgrounds near me, you are at the right place. In this article, we explain how your kids and family can have an adventure with you in having memorable camping experiences.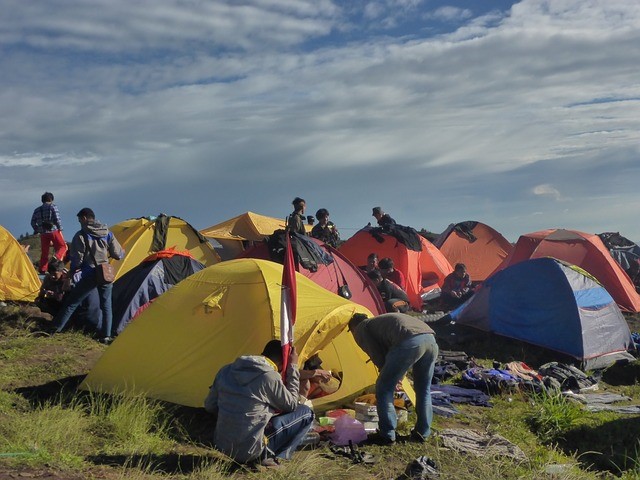 Steps for Finding the Right Family Campground
So, the next thing that pops into your mind after you decide to camp with your family is "Which place should I choose? "And" Where should I go?".
But don't worry about finding the right campgrounds and camping spots that are not even that hard to find. The below steps will guide you in finding the best campgrounds with ease.
Step 1: Determine the camping type and choosing the exact region of the campground
As a first step in finding the right campground for the family, decide what form of camping you want to do and what the exact type of location you are looking for.
Determine what sort of camping you want to do that helps you start narrowing down. You should ask yourself the following questions, to decide the exact region.
Till what distance can your family travel to?
What kind of setting does your family wish for? (Example Forest, Lake, Beach, etc).
Do your family wish to camp away or near to other people?
Which facilities do your family need, and do not?
What is the budget that you can incur on camping?
How many days do you want camping to be?
Is the family okay with night camps?
Step 2: Online Search
After you determined the exact location where your family and you plan to camp, do some online search about the camping site. Take note of the weather, safety measures needed, rules, and regulations of the place. Explore accident records and criminal history related to the camping site for safety.
Step 3: In-Person Visit
If the campsites are within reach, take time to travel to the site and inspect it in person. This helps you to decide if the site suits the safety and camping needs of your family. You can even understand the challenges that might pose during camping and this helps you to prepare better.
Step 4: Enquiries
Call the camping site officials. Gather details and get all your doubts clarified. Ask what amenities they are providing and understand what you should carry from home. This is important when you are traveling with people of special needs and elders.
Step 5: Friends and Reviews
Consider the opinion of your friends who might have traveled to the same spot for camping. Listen to their experiences. Their feedback might help you to understand the pros and cons of camping in that site.
Final Thoughts
If finding a camping site that suits all the needs of family members is tough, try exploring in the nearby locations. Likewise, having a backup campground nearby may be a smart idea in case you don't find reservations for your preferred campsite. If everything else fails, you can always head for a night to the campground and then begin the next day's quest for a new spot.