It is estimated that nearly 60 million people visit this part of the United States every year. Managing such high footfall of tourists tests the infrastructure and hospitality of this vast city. During the peak season, hotels and resorts remain packed with foreign travelers. Hence, their prices shoot up significantly. Even otherwise, it is an expensive city in terms of staying and sightseeing. Hence, tourists preferring this destination need to plan their journey appropriately to discover its attractions to the fullest.
While considering your overall cost of the trip, the most costly affair is a proper accommodation. A huge portion of your trip corpus goes into the booking of hotel rooms in Orlando. But, you can make big saving on your tour by reducing this cost of accommodation through exclusive hotel deals in Orlando. You just need to follow some simple tips and strategies.
Here are the tips to save money in Orlando deals for family vacations:
Indulge in Some Intelligent Planning:
It is better to plan a trip strategically rather than spending lots of money on an unintentional vacation. So, if you are looking to spend pleasurable family vacations at Orlando, you must sketch out the blue print of this trip in advance. Remember, March-April and July-August are the peak seasons for Orlando tourism and visiting during this time can burn your pocket, literally. Also, you will not get thorough enjoyment and leisure which you seek due to such heavy inflow of tourists. Simply, the demand and supply formula plays its part here. The hotel fares are relatively high and other tickets rates are also elevated in the summer time. Hence, time to visit Orlando for family vacations (www.wikihow.com/Plan-a-Family-Vacation) should exclude this season.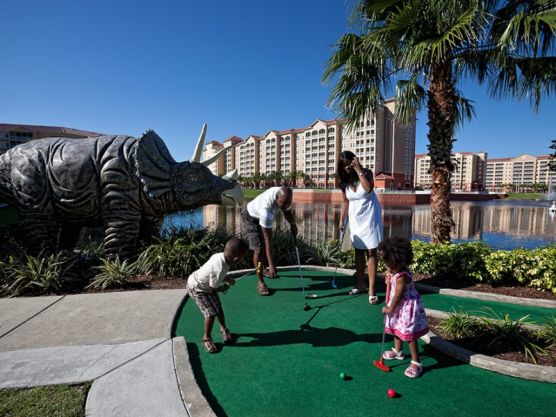 Type and Location of Hotel:
There are lots of options available for accommodation in Orlando. You can choose deluxe hotels, luxury condos, townhouses, family homes, or luxurious suites. While traveling with family, always look for comfortable rooms that provide accommodations for at least 4-5 people. As a common practice, hotel rooms are offered for 2 persons and you have to book separate rooms to accommodate your family. So, while planning vacations, explore hotel rooms according to the numbers and always prefer family rooms. You can go for family homes, townhouses, or family rooms for stay in Orlando.
Location is another factor that needs to be sorted out before arriving in Orlando. You can find bunch of hotels in the center of city, far from city, near tourist spots, and close to airport. Selection of hotel entirely depends on your preferences. Always select hotels that provide easy access to all the famous tourist spots. It will largely save your traveling costs.
Select Amenities Wisely:
Don't fall for the allure of elevated amenities offered by the hotels. Usually, you stay at hotel for sleeping and hardly use such high-end facilities. Then, why should you pay for that? Spa, swimming pool, and other leisure facilities can be enjoyed in your hometown as well. Always go for standard rooms in a reputed hotel for reasonable stay within your budget.
Compare Various Hotel Prices:
Hotels in Orlando have strong presence on internet. Compare their services, room facilities, and convenience along with prices available with each of them. Also, evaluate the prices of various hotels based on their facilities, location and amenities offered. Stay away from luring and appealing discounts and benefits for online bookings, if facilities are not up to the mark or reviews aren't much positive about a particular property. Hoteliers in Orlando run various schemes and promotional events on social media to attract people in off season. The room that cost $ 200 in peak season can be available below $50 under such pre-bookings. So, browse the internet and find such profitable deals.
Search Online Vacation Deals:
To minimize the effort of choosing hotels and analyzing discounts, you should take services of online deal providers. These online portals deal with top hotels and provide luxurious rooms at amazing prices. You can avail a luxury accommodation at a resort or 5-star hotel through these online websites. They have tie-ups with hotels and can offer extra discounts on already slashed down rates. So, you will get double benefits when dealing through such online vacation planners.
Orlando is a famous city in Florida known for its rejuvenating and amazing attractions. Renowned Walt Disney World is located in this city. It is the prime attraction of the Orange County. Along with Disney World, it also embarks upon other prominent landmarks like Sea World, Universal Studios, Discovery Cove, Islands of Adventure, Orlando Science Center, Gator Land, Wet N Wild Water Park, and Typhoon Lagoon. It is most happening family destination in the world. Travelers usually plan a big holiday on this adventure land to enjoy an escapade with thrilling amusements available here.
These are the tips that can save you lots of money and let you maximize your fun during a family vacation in Orlando.