Half-day tours can be the right way to spend exploring a place in limited time. If you are just passing through a city or visiting it for a day (with some time to spare), you can take advantage of half-day tours to see a new place or experience a familiar city in a new way.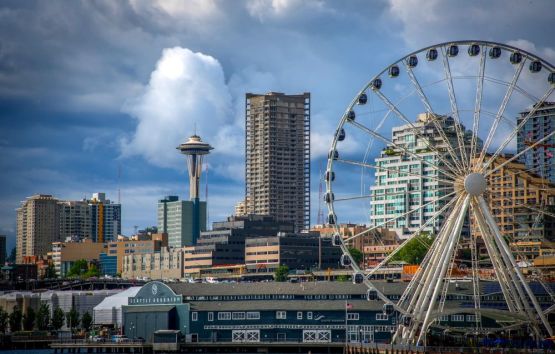 Half-Day Tours – the Cost Factor
Needless to say, you won't find every half-day tour to your satisfaction. But there are tour operators who take special care to create packages to help visitors utilize their time sightseeing in the best possible way – within a really limited time.
For instance, you can find incredible Seattle half day tour that can be covered within three to four hours. If the tour covers every major attraction in the city with ample time to enjoy every stop then it can be really worth the money you spend on it. If the tour is hurried simply to wind it up within a specific time then it cannot be worth your while. Even if the cost of the tour is affordable than others available for the same place; it can turn out to be a waste of your money without the opportunity to see any of the attractions properly.
For half-day tours to make sense for the visitors, the excursions still need to be well-planned. The objective needs to be the satisfaction of the visitors in experiencing a place within a limited time frame but properly and in a cost-effective manner. Merely rushing from one place to another doesn't really make any sense if you can't spend any time exploring an attraction even for a bit.
The cost of such tours must be set on the basis of tiered pricing to really work in your favor. If you are just two people wanting to explore a city via a half-day tour, you should be able to pay for it accordingly. If the price is set, it doesn't really work out economical for smaller groups. So, it is important to find tour operators who offer tiered pricing for such excursions.
Other Factors
A half-day tour is worth its cost only if it also stands out in other ways.
Does your tour operator offer the option to customize the tour for your convenience?
If you are on a private tour then you should be able to tweak the planned excursion to suit your needs. If a company offers you this option then it can be worth your while to check them out for booking your half-day tour. For instance, a Seattle half day tour can be customized so that visitors can spend more time at a specific spot such as the Pike Place Market instead of the Space Needle. After all, time is limited when you are on a half-day tour. You should be able to spend it in a way that favors your tour aspirations and your operator should be able to accommodate your request.
Does your tour operator offer transfer facilities?
Most people on half-day tours are either in a hurry to catch their next flight or to go elsewhere. Ideally, your tour operator needs to consider this important aspect and offer easy pick-up and drop-off points so that visitors can enjoy every free hour enjoying the tour rather than worrying about making it to the airport or the cruise terminals for their next trip.
Choose an operator who arranges the tour from any of the transit places without charging you anything extra for the service.
Does your tour operator arrange for proper transport?
The visitors on half-day tours often need to travel with their luggage with them. They either need to catch their next flight or are just coming into the city from elsewhere. The vehicle for the excursion needs to be roomy enough to accommodate a large group. Their luggage needs to be stowed away safely and comfortable at the back of the vehicle or in an attached trailer.
Check if the tour operator is able to make arrangements for child-booster seats with prior notice. Also, inquire if the transport vehicle is spacious enough to accommodate collapsible wheelchairs. Carefully consider these factors to see if a half-day tour is worth your money.