Camping with family or friends can be such an exciting and frolicking time. But one misstep in planning the trip, and it can ruin the entire experience for you and your companions. So, it is best to take some time to research and plan the trip with proper information at your disposal.
Here are five things to know before you go camping.
Is the campsite safe?
You should know for sure if the campsite you wish to visit is safe or not. It can be fun to think of simply going into the wilderness and enjoy camping in the tents in some solitary area. But it's all fun and excitement only until you encounter a problem or a danger. It can go downhill from there. So, it is important to choose only a safe site for your camping trip.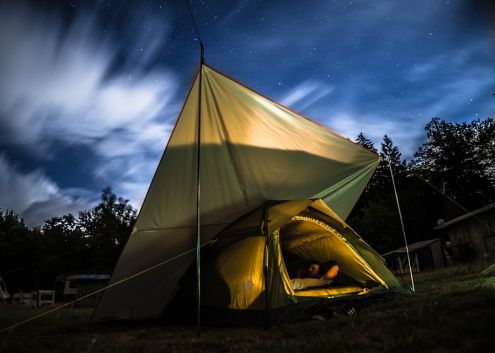 For instance, if you are looking for a North Texas camping site, search for one that is not isolated and situated in some unsafe forest area. Search online for organized camping sites with all the facilities and safety protocols in place. You will be able to enjoy camping to your heart's desire in such organized camps without worrying about your family's safety. It is also a good idea to ask for referrals from your friends or neighbors who regularly go to camping. But even with good referrals, be sure to check the camp's website before planning your trip to the site.
Is the campsite ideal for your requirements?
People go on a solo camping trip, with friends, or with their families. There are campsites ideal for kids with a ton of activities available for them on the campsite. Some camps have pet-friendly policies. So, if you wish to go camping along with your animal companions, you should inquire about it beforehand. There are campsites where you can even plan your corporate retreats and group events!
So, instead of compromising on choosing the campsite, it is best to simply do your research and find the best one for your requirements. For instance, if you are going camping with your kids, the campsite will need to have facilities and amenities specific to children. Otherwise, your kids are likely to get bored on the trip.
Is it necessary to make reservations?
No, if your campsite is in the middle of nowhere or at an unauthorized site! But if you plan to go on a proper camping trip, it is best to reserve your accommodation option for your utmost comfort. Organized camps may have lodging options such as cabins, bunkhouses, tent sites, RV sites, and more.
Reservations can help you to not only book your ideal accommodation at the campsite but also on your desired dates.
What will you need to pack?
Most organized camps have the essentials you may need available in their in-house store. But you may still need to pack most of your stuff to carry to the campsite. Clothing (as per season), toiletries, medicines, and shoes are some of the things you will need to pack with you.
You can inquire about what you need to pack by calling the campsite before your visit. You won't need to pack food items as dining facilities are available at campsites. But you should still pack some energy bars or special food items if you are allergic to certain ingredients.
How much will you need to pay?
Before making reservations, you should ideally inquire about the rates for the trip. The rates may differ as per your plan. For events, the rates are likely to be different than for what it will be for family camping trips. There are often special deals available at reputed campsites. So, be sure to inquire about such deals by calling the campsite or checking their website.
When choosing a campsite, you need to see if you can customize the trip as per your requirements and budget. When different kinds of lodging options are available, you can choose one as per your budget for the trip.
The cost of the trip must also be comparable to the facilities available at the campsite. So, consider all these factors before you plan your trip.