What exactly is this fiancé visa USA, what is the process of filing it, and what are its eligibility criteria? We will look at all in this article.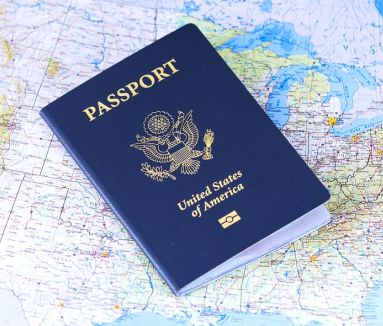 What is a fiancé (e) visa?
K-1 visa is a nonimmigrant visa that allows a foreign citizen fiancé (e) of U.S citizens to travel to the United States and marry him/her within 90 days from the date of arrival in the United States.
What are the eligibility criteria for the fiancé (e) visa?
Well, it is not easy to deal with U.S. immigration laws. USCIS has laid strict criteria for granting a K1 visa. If you want to bring your fiancée to the U.S, you have to meet the following requirements:
• You are a U.S. citizen
• You and your fiancée intend to marry each other within 90 days of her admission to the United States on a K-1 nonimmigrant visa
• You and your fiancée are both legally free to marry. It means any previous marriages have been legally terminated by divorce, death, or annulment
• You and your fiancée met each other in person at least once within 2 years before you file your petition. If you haven't met your fiancée in the last two years, you may request a waiver of this in-person meeting requirement by showing that meeting in person would violate strict and long-established customs of your fiancée's foreign culture or social practice or result in extreme hardship to you, the U.S. citizen petitioner.
What is the visa application process?
It is a little complex process and involves many steps. Let's understand it in detail.
Step-1:
The first step is to file a petition for fiancé visa USA with the United States Citizenship and Immigration Services (USCIS) office that has jurisdiction over the place of residence of the petitioner. It must be filed by the U.S citizen. You have to file the form I-129F, Petition for Alien Fiancé (e). This form request USCIS to recognize the relationship between you and your fiancée. And to do so, you have to provide the list of documents mentioned according to the form instructions. These documents include proof of U.S. citizenship such as a copy of a birth certificate or passport, as well as evidence that you and your fiancée are both legally free to marry, a proof that you have met within the last two years, evidence of the commission of any violent or domestic crimes, and other documents mentioned in the form I-129F. There will be a processing fee that you have to pay to the USCIS to process the application.
Step-2:
Once the petition is submitted and the fee is paid, USCIS will review your Form I-129F and documents. They may mail you a request for additional documentation or information if required. If you establish your eligibility, USCIS will approve your form and sent a Form I-797 Notice of Action acknowledging receipt. After that, USCIS will send the approved Form I-129F to the DOS National Visa Center (NVC).
Step-3:
NVC will forward your petition to the U.S. embassy or consulate having jurisdiction over the fiancée's place of residence. The embassy will inform the fiancée about their requirements for forms, medical examination, and documents. U.S. Embassy or consulate notifies you when the visa interview for your fiancée is scheduled. If the consular officer approves your visa application, then the K-1 visa is issued to your fiancée, but it does not guarantee admission to your fiancée to the United States. A CBP officer will ask you to present the K-1 visa at the port of entry and make the final decision whether to admit your fiancée, which in most cases they allow to enter the visa holder.
So this is how you can bring your fiancée to the U.S. with the help of fiancé visa USA.